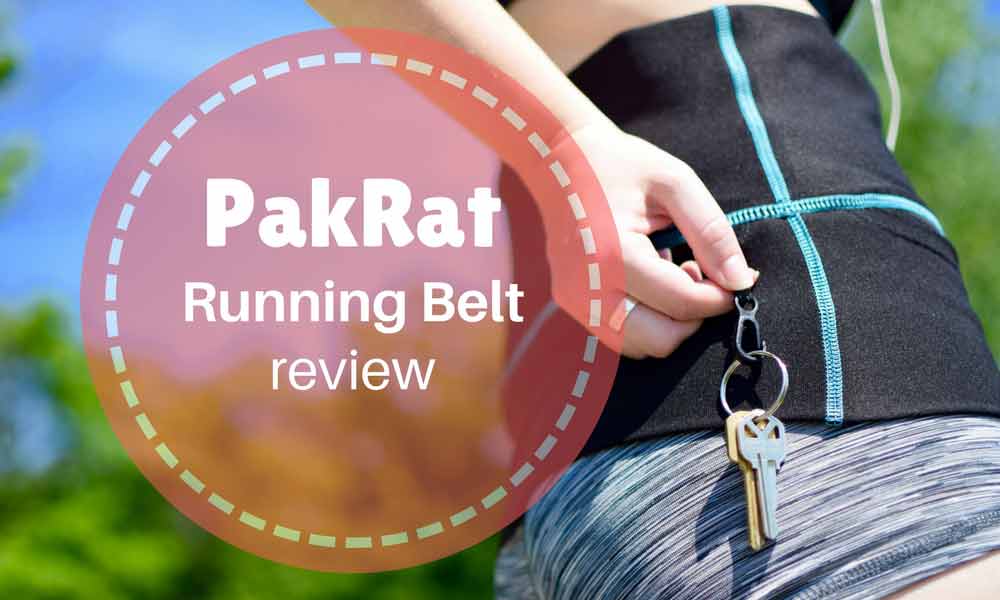 Wondering how to take your phone with you when you run? Do your jogging pants have pockets for your cash? Running is a fun way to keep a fit body — but how can you take your valuables with you? Carry them in a pouch while you run? That would be inconvenient.
Fortunately, there's a belt for runners—the running belt:
It is built with durable materials to secure a tight fit.
It has pockets where you can place your things and carry them with you.
Some come with water bottles to help you keep hydrated.
Others simply come with pockets, sometimes expandable, so you have the freedom to bring small things.
When it comes to choosing running belt, there are few factors to consider:
Belt use: Ask yourself why you need a running belt. Some running belts are designed for long runs, others are for shorter runs. Make sure that the running belt meets your expectations and needs
Tight fit: The running belt should securely fit around your waist. It should not bounce or loosen as you move. Know your waistline size before shopping for a running belt
Does the running belt have enough pockets or storage space for your valuables? What do you usually take with you when you run? Consider the things that you are going to carry during the run
Tired of choosing from hundreds of running belts in stores?
Here's a good one: the PakRat Running Belt.

PakRat Running Belt
The PakRat Running Belt is made of high-quality fabric that is breathable and dries quickly. It stays cool and keeps you comfortable even while running.
It has a fold-over security flap to keep your things secure and prevent them from bouncing as you move. This feature makes it easy to use; simply load in your things and fold it down to lock them in place. It also comes with a hidden key clip.
You can put more things in PakRat Running Belt. It has three large pockets; each can accommodate an iPhone 8 with a case. You can also listen to music with its convenient earphone opening. You can place your earphones in any pocket that's convenient for you.
To keep you visible in dark conditions, the PakRat Running Belt comes with a reflective 3M logo. It reflects light when it is dark outside, so you stay visible under any circumstances.
The PakRat Running Belt comes with a 1-year warranty. It is made in the US so it guarantees high-quality materials and construction.
You can use the PakRat Running Belt in other outdoor activities aside from running, such as travel, hiking, biking, walking the dogs, music fests, and sightseeing. There's a lot that you can do with the PakRat Running Belt.
PakRat sizing
The PakRat Running Belt is intended for both men and women. It comes in a wide variety of sizes so it can fit many waist sizes.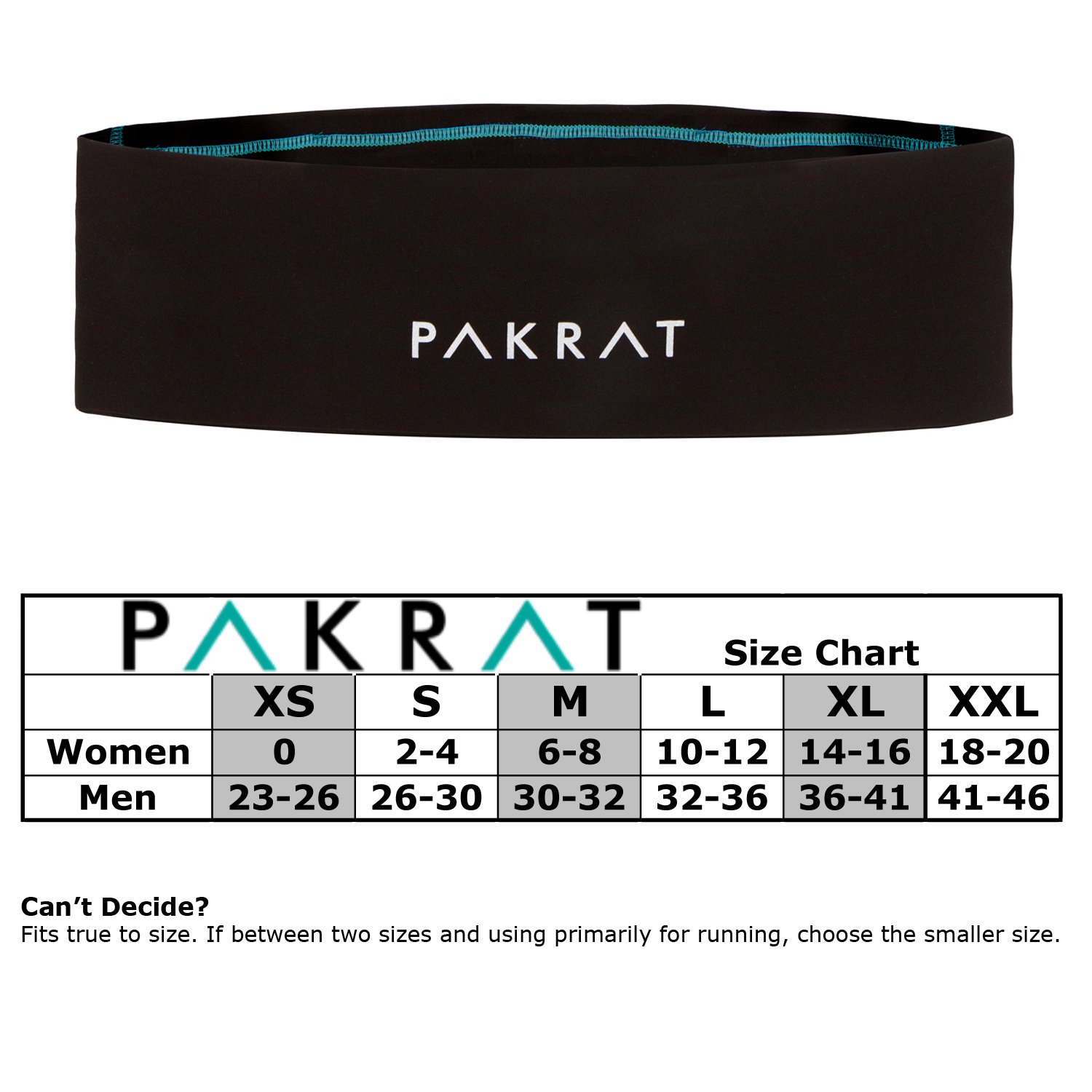 In addition to the many features is a list of pro and cons. It's not a perfect running belt but it comes with more pros than cons.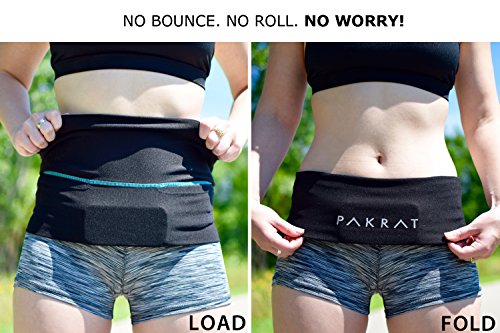 Pros
Comfortable
Easy to use
Secure fit
Comes in different sizes
Three large pockets
With reflective logo
Great for off road motorcycling
Can be used in other outdoor activities
Convenient
With warranty
High-quality fabric
Cons
Summary
The PakRat Running Belt is a very functional and comfortable running belt. It can hold many things like money, cellphone, keys, cards, etc. in its 3 large pockets. It is easy to use; simply wear it around your waist, load in your things, and fold it over to secure them. You can also place your earphones in any part of this running belt.
The PakRat Running Belt also keeps you visible in dark conditions with its 3M logo that reflects bright light after sunset or before dawn. It comes in different sizes intended for men and women.
One tip though: When choosing the size, choose one size down, especially if you intend it for running. You can also use it for other outdoor activities to keep your hands free.
Another kind of running belt similar to the PakRat Running Belt is the Limber Stretch Hip Hug Flash Running Fuel Belt. It is wider and has a larger storage area than the PakPat Running Belt. However, it has a tendency to slide from the waist. The PakRat Running Belt stays in place and keep the load tight without bouncing or loosening.
Have a good run!